IN CASES WHERE THE PROPERTY OWNER HAS ALLOWED FOR THE KEEPING OF PET(S), THE FOLLOWING LEASE PROCEDURES WILL BE FOLLOWED FOR THE APPROVAL OF THE PET(S)
Each individual owner of a VPM managed property has provided instructions as to allow/not allow pets, the type and number of pets permitted, weight, size, etc. Please contact VPM for the owner's instructions for any of our currently available homes.
In addition to the property owner's instructions concerning pets, in the interest of neighborhood safety and limiting liability to all parties, VPM has a Company policy which prohibits any of the following dog breeds (or mixtures thereof) from being at any VPM managed property, even for short periods of time.
Pit Bull/A.K.A. Staffordshire/Bull Terrier
American Bulldog
Rottweiler
German Shepherd
Doberman Pinscher
Chow Chow
Cane Corso/Presa Canario
Chinese Shar Pei/Chinese Fighting Dog
Rhodesian Ridgeback
Akita
Belgian Shepherd Dog/Malinois
Mastiff
Wolf-Hybrid
In addition to the above prohibited breeds (or mixed breeds thereof), any other "unfamiliar" breed of dog which VPM determines (by way of a Wikipedia, or other such research) to be "aggressive, guarding, protective, territorial, not for inexperienced owner, etc." may also be prohibited.
In order for VPM to consider the approval of any dog, the tenant/prospective tenant must provide VPM with clearly recognizable photo(s) of the dog(s) and a written certification (acceptable to VPM) from a licensed veterinarian, Humane Society, SPCA or pound of what they believe the breed (breed mix) to be and, to the best of their ability, clearly state that they do not believe the dog's breed to be mixed with any of the above mentioned prohibited breeds.
All VPM rental properties are made available without regard to race, creed, color, religion, national origin, gender identity, age, occupation, handicap, political opinion, personal appearance, marital status, familial status, source of income, sex, or sexual orientation.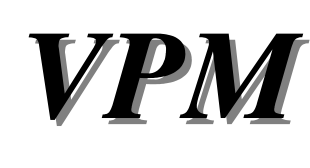 Vantage Property Management