2018 REVISED INFORMATION ON SMOKE/CARBON MONOXIDE DETECTOR REQUIREMENTS FOR MARYLAND RESIDENTIAL RENTAL PROPERTIES.
One smoke detector is required on each floor of the dwelling, including the basement and outside of each sleeping area.
Homes constructed after 2013 and rental homes in certain specific Maryland jurisdictions require a smoke detector be installed in each bedroom
(VPM requires that smoke detectors be installed in each bedroom in ALL of our managed rented properties, without regard to the jurisdiction in which the property is located).
All smoke detectors in Maryland residential rental properties MUST be replaced every ten years, from the date of manufacture printed on on the back of the alarm. If you can't find a date, your smoke detector needs to be replaced.
When installing a new smoke and/or CO detector, the date of the installation should be written with an indelible marker on the side of each detector, in a location which can easily be viewed when standing in front of the detector.
When installing any smoke and/or CO detector, it is important that the manufacturer's instructions be followed concerning the installation and ongoing maintenance of the device.
For additional information about smoke detectors, click here to visit the Office of the State (Maryland) Fire Marshal.
Glossary:
Smoke detector/Smoke Alarm: A device that senses smoke, typically as an indicator of fire. Household smoke detectors generally issue a local audible, or visual alarm from the detector itself.
Carbon monoxide (CO): A colorless, tasteless and odorless compound produced by incomplete combustion of carbon-containing materials. It is often referred to as the "silent killer" because it is virtually undetectable by humans without using detection technology.
Carbon monoxide (CO) detector: A device that detects the presence of the carbon monoxide (CO) gas, in order to prevent carbon monoxide poisoning.
Combo detector: A single detector unit which is capable of performing the functions of both a smoke and CO detector.
Sealed Unit: Gone are the days of the replaceable 9 volt battery detectors/alarms. Under the most recent laws, all smoke/CO detector units must be of a "sealed"construction and be powered by an internal lithium-ion battery. These sealed units are required to have a ten year life expectancy.
Hard wired: All residential homes constructed after January, 1989 required that each smoke detector be hard wired into the home's AC electrical system. This serves two purposes. 1. An AC electrical back up to the detector's internal battery. 2. Provides the ability for all detectors in the home to sound an alarm should any one of the detectors become activated.
When replacing smoke detectors with the required sealed battery units in homes which these units had been previously hard wired, the new sealed battery unit must also be of the type which can be hard wired.
Several Maryland jurisdictions, and homes which have recently undergone substantial renovations, may also be required to meet the hard wiring requirements upon being placed in rental, with out regard to the date of their original construction.
Hush button: An easily accessible button on the face of the detector which, when pushed, will temporally deactivate that particular alarm for a short period of time. This may be helpfully in instances where normal smoke generated by kitchen cooking would tend to unnecessarily activate the alarm.
Installation locations:
Better Qualified Tenants.
Less Time on the Market.
Higher Comparable Rents.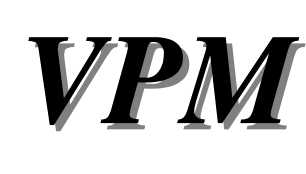 Vantage Property Management
Carbon monoxide/CO is produced anytime a fuel is burned. Potential sources include gas or oil furnaces, water heaters, space heaters, clothes dryers, barbecue grills, fireplaces, wood-burning stoves, gas ovens, generators, and car exhaust fumes.
Maryland law requires that a carbon monoxide (CO) alarm be installed outside of each sleeping area and on every level, including the basement, in any residential rental residence that contains:
1. Any heating, other equipment, or appliances which operate on fossil fuel (Ex. Natural gas, fuel oil, propane).
2. Fireplaces/wood stoves which use any type of ignitable fuel (Ex. Wood, pellets, natural gas, propane, logs manufactured from any ignitable material)
* Due to another set of extremely dangerous circumstances, CHARCOAL MUST NEVER BE USED, OR STORED INSIDE A RESIDENCE.
3. Residences with an attached garage. The danger here being from CO produced by an automobile engine running in the garage.
No CO detectors are required in rental dwellings that do not have any of the above three sources of CO.
For additional information about CO detectors, click here to visit the Office of the State (Maryland) Fire Marshal.
PLACE ONE SMOKE
DETECTOR ON EVERY FLOOR
AND SLEEPING ROOM